Are you feeling LUCKY? We sure are! Your LUCK Delivered will be sure that the Luck of the Irish is on your side! Filled with modern & unique pieces to add a little luck wherever you sprinkle them!
Retail Value: $112.00 plus shipping.
Share all your St. Patrick's Day decor pictures on FB & IG! We LOVE to see how you style your Haul!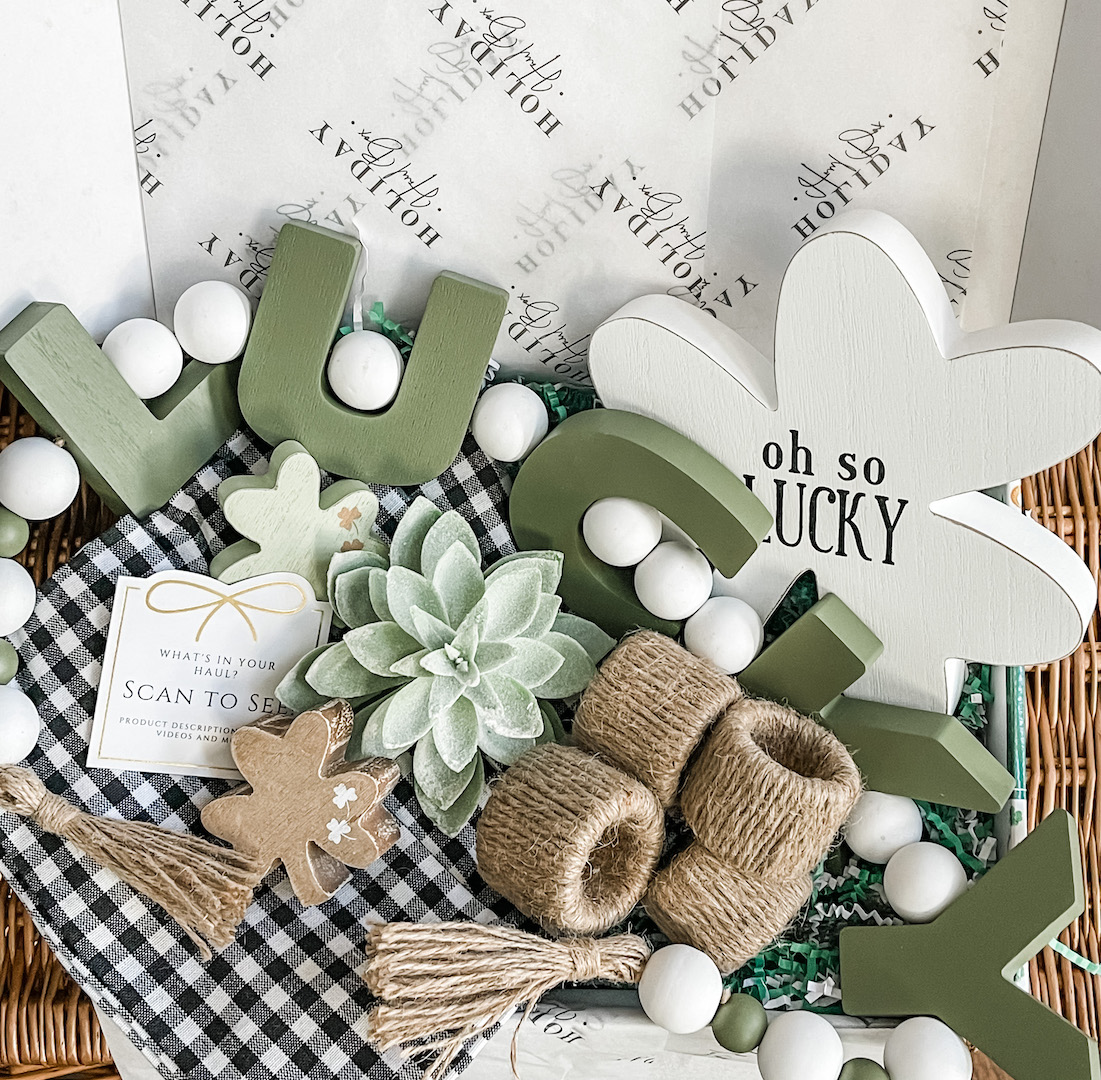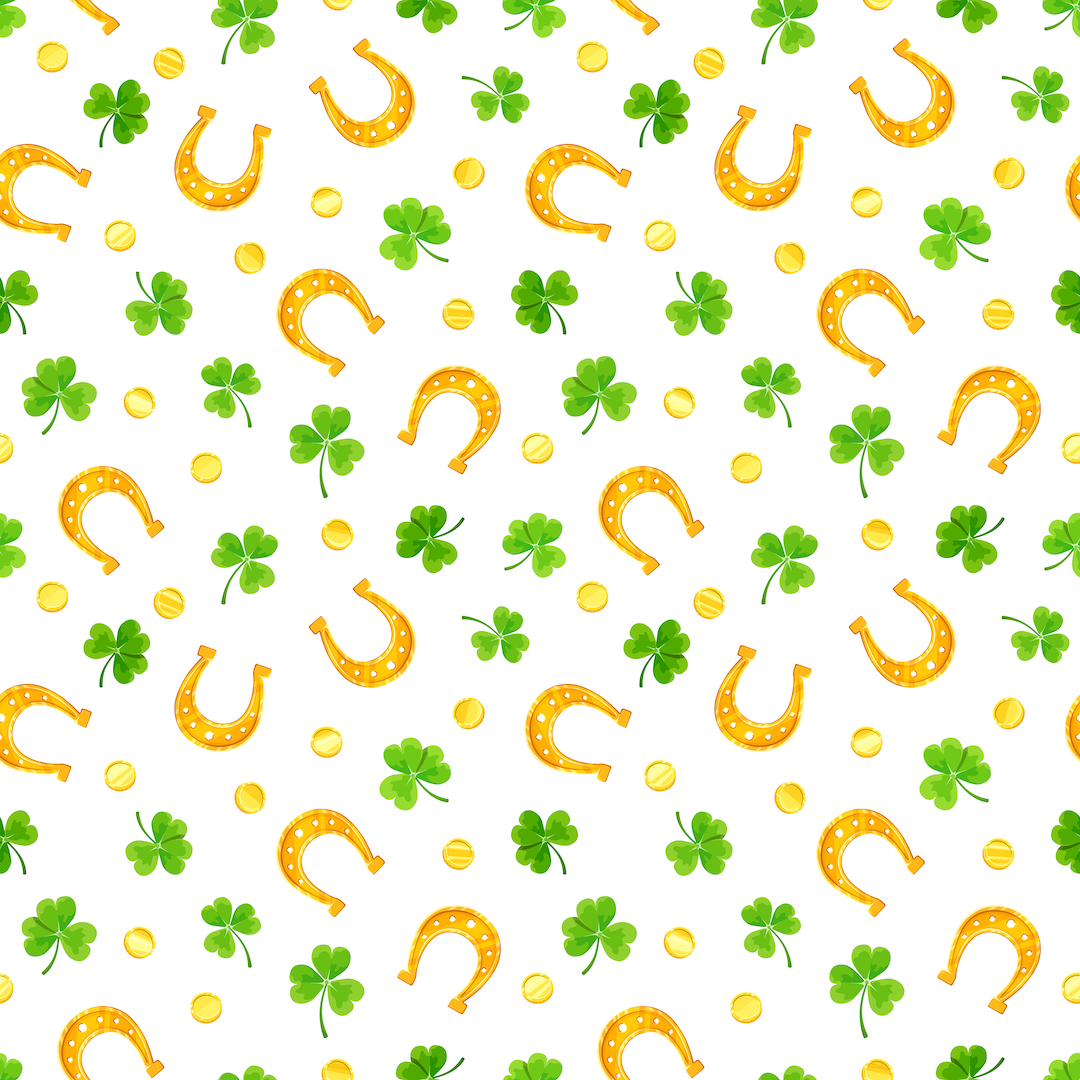 Large set of LUCkY wooden beads are sure to add whimsey to any table, mantel or entryway. Chunky and substanial, these beads will be a go to piece, year after year! 35" long. 
 Retail value: $25.00
Set of two, wooden mini shamrocks pair perfectly with the large shamrock to make a cute display. Add in the succulant and your centerpiece is complete!
Sets will vary.
Retail Value: $15.00
Large wooden shamrock in distressed white is a modern take on a classic piece. It's perfect for tables, bookshelves or counters to remind you that you are indeed - oh so Lucky! 8"x8"
Retail Value: $20.00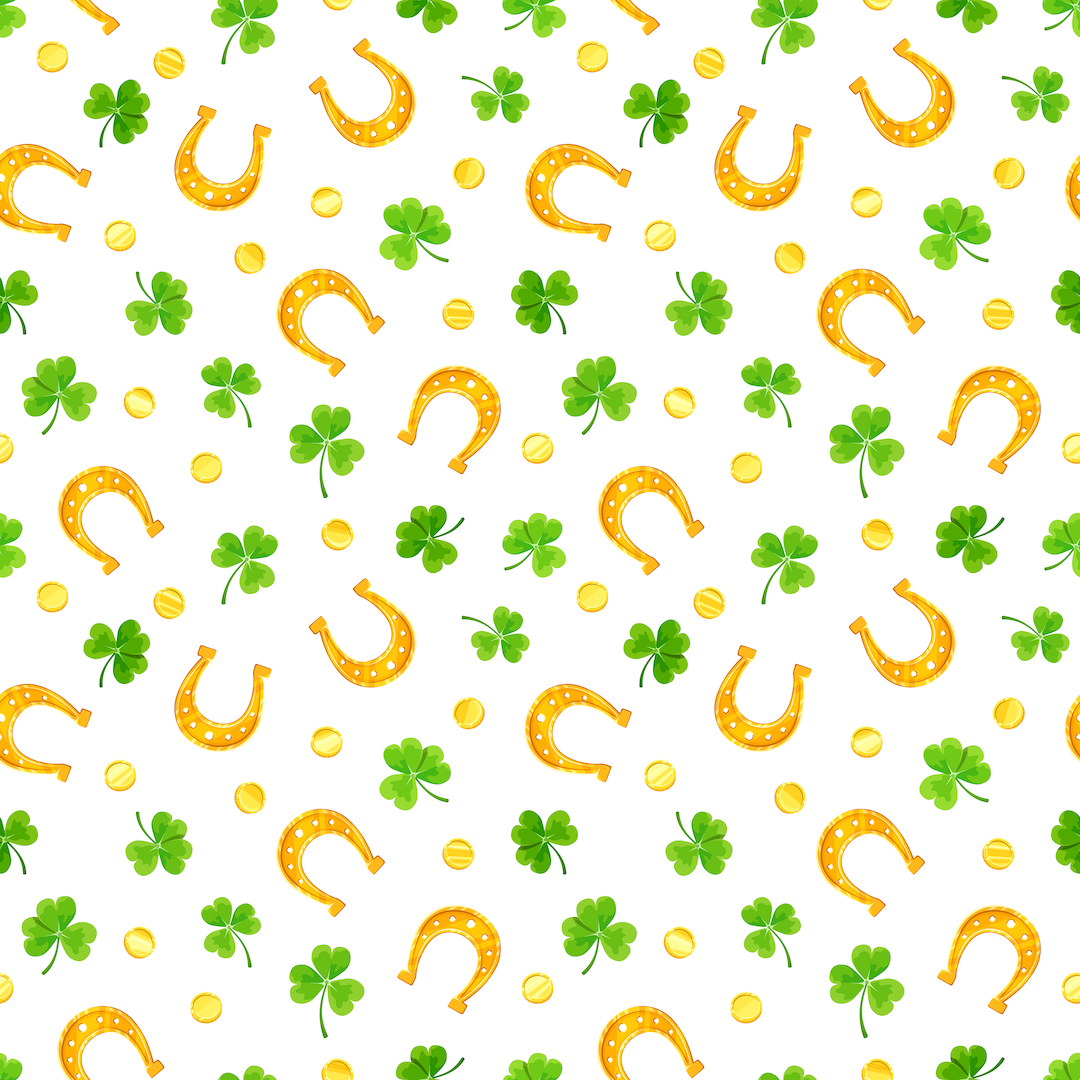 Set of four natural jute napkin rings.  These versitile rings will work all year long to pull any table setting together - keep them handy for upcoming boxes! 
 Retail Value:  $20.00
Set of four black and white check napkins. 100% cotton. Add these beautiful napkins to your St. Patty's Day table for a modern look.  Pair with the shamrock placemats that were in the 2022 LUCK Delivered or find them in the ENCORE Shoppe for a whimiscal table setting!  17.5" x17.5" each. 
Retail Value: $25.00
Faux succulent looks great alongside the wood shamrocks for a modern, festive display. Colors vary.
Retail Value: $7.00