What's in the HOWL box? Holiday themed items
for your pup and the paw-rents!
FREE MYSTERY BONUS ITEM FOR ALL NEW HOWL MEMBERS!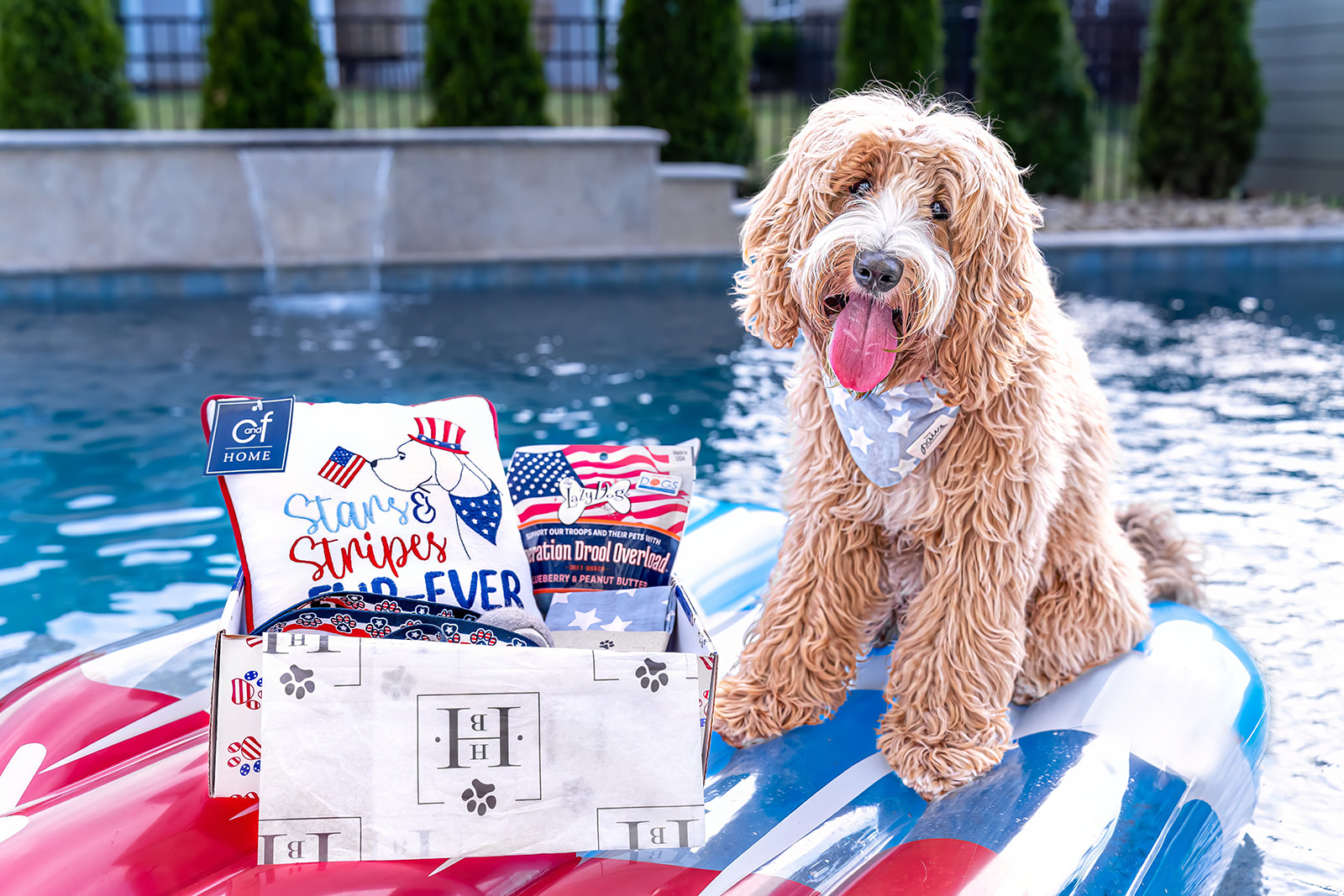 Items include bandanas, collars, bows, or leashes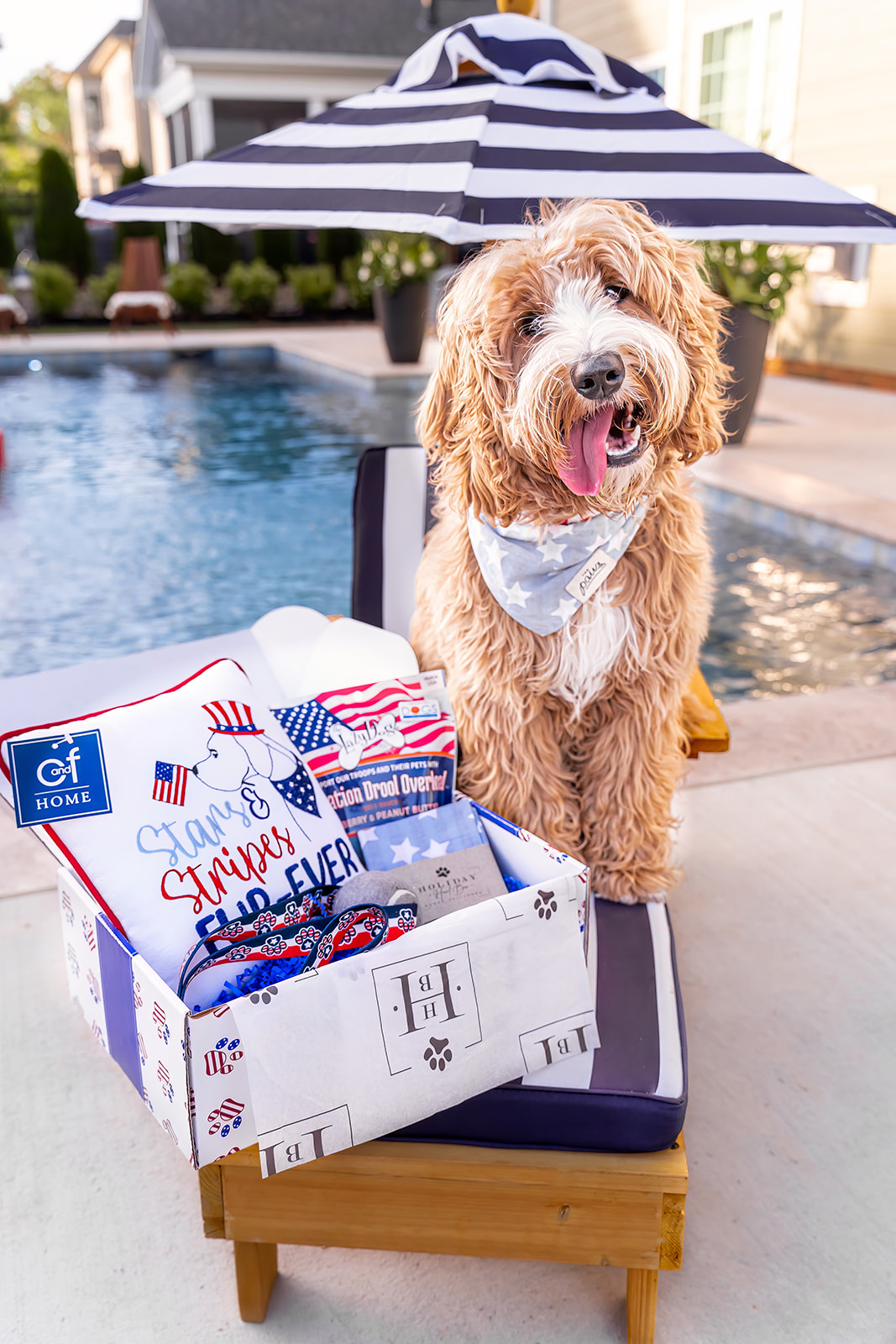 *Holiday Howl Box covers 4 Howl-idays
(Howl-oween, Christmas, Valentines and 4th of July)
Each Box Includes:
✓ 1 x Wearable
✓ 1 x Tearable
✓ 1 X Edible
✓ 1 x Decor Piece
*Dog sizing: will be chosen at check out. Some items are one size or adjustable depending on vendor and design.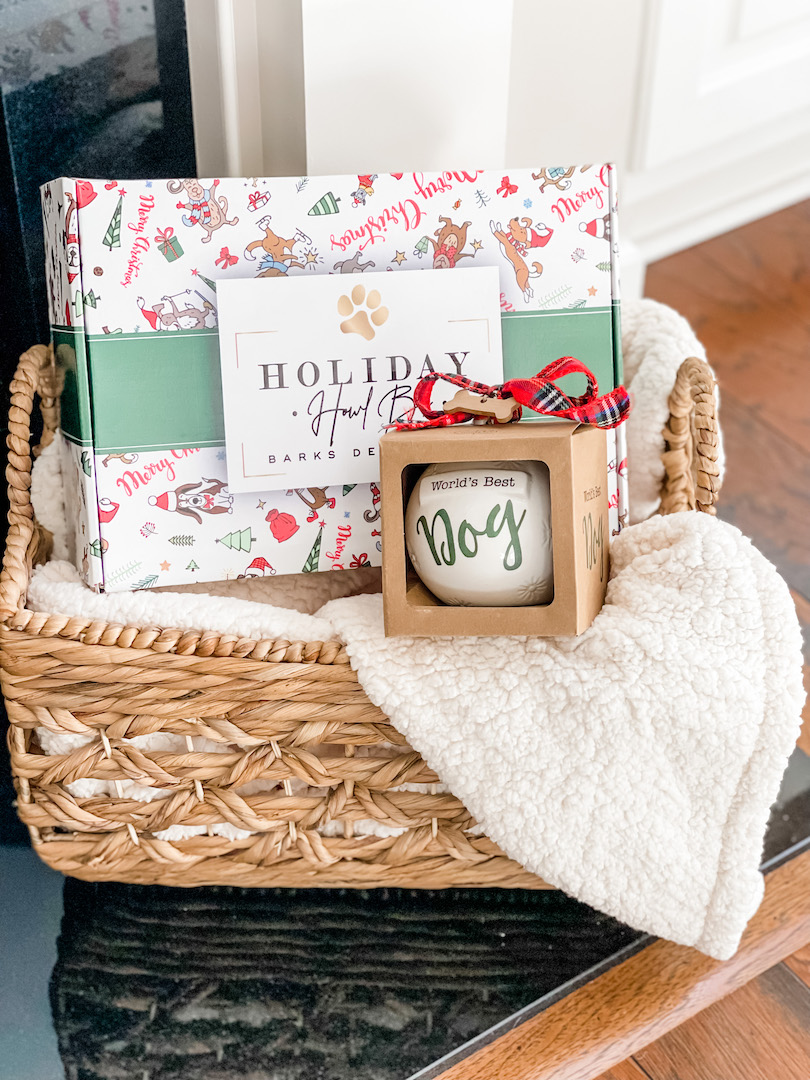 MULTI-DOG SUBSCRIPTIONS AVAILABLE
/** * @var $module \Ucraft\Module */ ?>
Amy W. Winfield, IL

"I ordered the HOWL box for my picky pup, Shrimp. He absolutely loves it! Every toy and treat he is 100% interested in. This made the perfect Christmas gift for him and I can't wait to order again!"

Barrie C. Orlando, FL

"My little one LOVED her Howl box!!!! Not only did she looks adorable with her adorable valentine's bandana, her cute little Valentine's toys were so fun and huge hit! She still has so much fun playing with her Valentine's toys months later because they are such great quality. The treats included she loved so much I had to find them online and she has one every single day because she loves them so much! Thank you so much! I cannot wait to see what we will get introduced in the next box! "

Victoria B., San Antonio, TX

"Nice treat for my sweet! I have been so impressed with the Howl box goodies I've received over the last several holidays. My dog, Angus absolutely loves the treats inside and goes crazy with the toys. I enjoy the adorable home decor for me. I feel the value is there and it's so fun to receive these boxes around the holidays to share with my sweet boy. Angus says thank you very much for his presents to the Holiday Howl Box team!"

Kelsey G. Ellicott City, MD

"I'm a huge fan of this subscription! For those of you on the fence about ordering the Holiday Haul Box "Howl" box for dogs… do it! I'm so glad I did. From the packaging to the contents, they nailed it. Kara, my 25 lb goldendoodle, and I both love opening these boxes. Every single item from every box has been put to good use. Added bonus, in addition to all of the goodies for the well deserving pooch, each box includes a gift for the human to enjoy." :-)

Jai M. Tinton Falls, NJ

"My girls (Kaia and River) and I love HHB's Holiday Howl Box--and since I have two GSDs we upgraded to the 2 pup version. Our first box was the Howl-oween one and we LOVE Halloween in this house! They each got a reversible bandana. Both had the same design but with a different design on each side. Both got their own box of treats and a toy. And I got a treat clip for my phone that I used to take some pics and a wood sign--BEWARE of the WIGGLEBUTTS! I love that I can upgrade so they both get their own swag, treats, and toys--plus I get my own dog mom goodies! The quality of all the items are great, plus the treats were healthy and yummy."

Heidi C. Horace, ND

"We just wanted to "prance" over and "woof" about how much we love our HOWL boxes! Miss Aspen receives the cutest toy in each holiday coordinated box along with treats made from the highest quality ingredients. She always makes sure to share with her friends. There is always an adorable item that she can wear (to be the center of attention) each holiday. We just love the quality of those cute bandanas that her collar can slide right through. PLUS mom always gets a fun decorative accent that is not only doggie inspired but holiday as well. A great big thank you to Holiday Howl Box for curating the most adorable holiday themed boxes for our princess."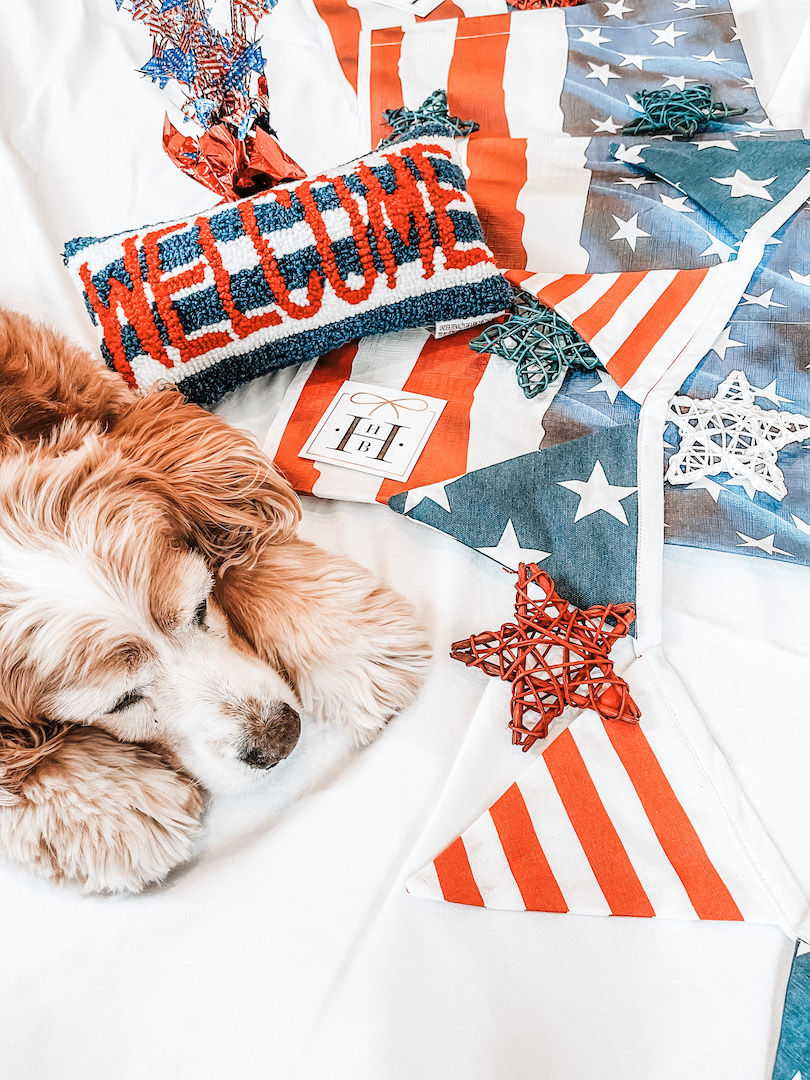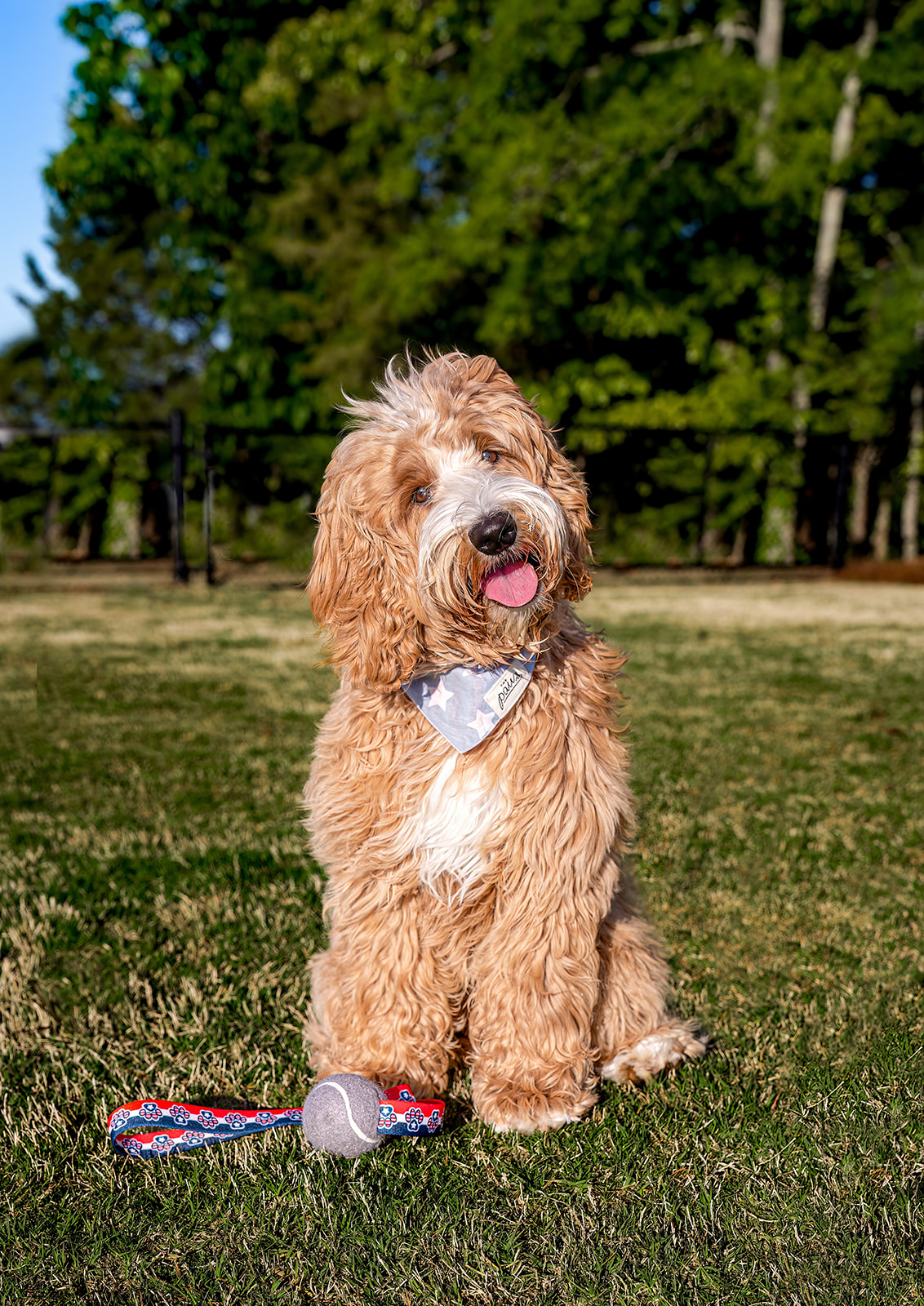 A THANK YOU FROM MAVERICK

This is Maverick, the Holiday Howl Box's Chief Canine Officer, and I'm pawsitively thrilled that you've decided to subscribe to our bark-tastic box! 🐶
We know how much you love making memories with your fur family, and we're honored that you've chosen us to be a part of those tail-wagging good times. Your subscription means the world to us (and all the pups here at Holiday Howl Box), and we can't wait to see how our paw-picked goodies help make every holiday extra special for you and your furry best friend. 
Our pack is dedicated to sniffing out the very best treats, toys, and accessories for your four-legged companion. We're so excited to share our finds with you, and we know your pupper will be howling with joy too! 
So, on behalf of all the good boys and girls here at Holiday Howl Box, thank you for subscribing! We can't wait to join you and your pup on this pawsome adventure. Get ready for some serious belly rubs and wagging tails! 
Furever grateful, Maverick and the Holiday Howl Box Team 🐾